« Processes
Starting up a Project
The main purposes of the Starting up a Project process is to create an overall understanding of the project, conduct a basic investigation in the justification of the project, prepare the related content, and allow it to be used for further investigation and planning in the Initiating a Project process.
Common Actions in Agile Environments:
Prepare a simple vision statement for the project.
Decide on the overall approach of the project; for example,

Are we going to use Agile? If so, using which Agile method?
What's our strategy about forming the releases?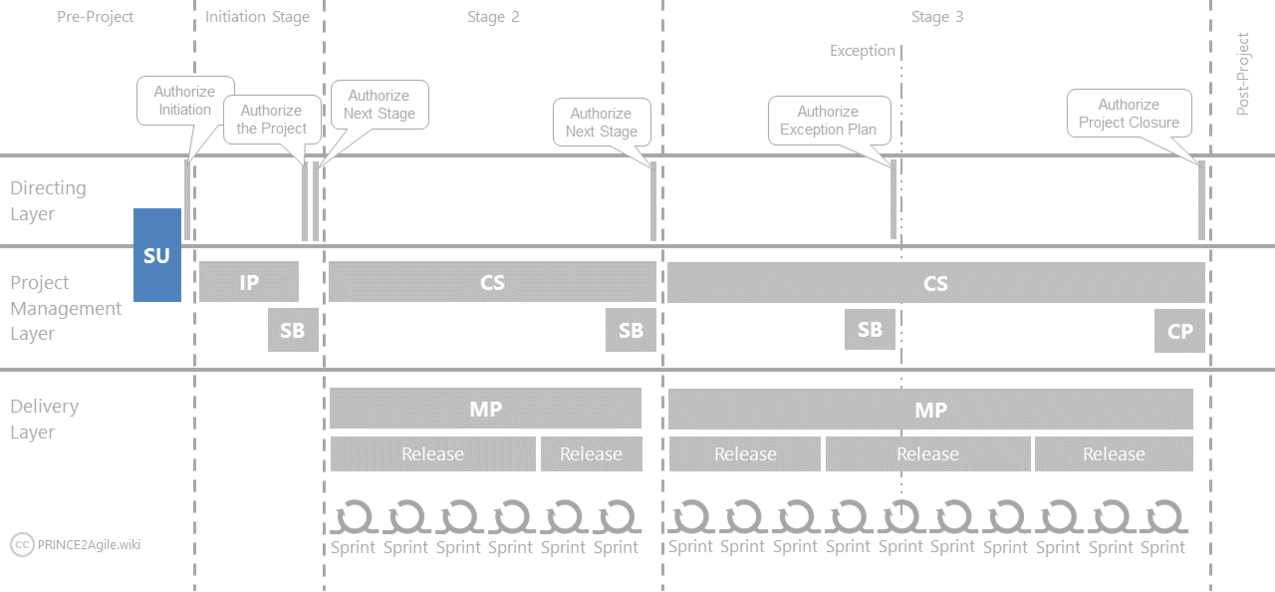 See Also
External Links
Written by Nader K. Rad
This is (and will be) a work in progress: More details will be added in the future, depending on the feedback.
This wiki is developed and managed by an accredited trainer, independent of AXELOS. While aligned with their guidelines, it's not an official resource.