« Processes
Managing a Stage Boundary
The Managing a Stage Boundary is used in the following two boundaries:
In both cases, the following main activities will be done: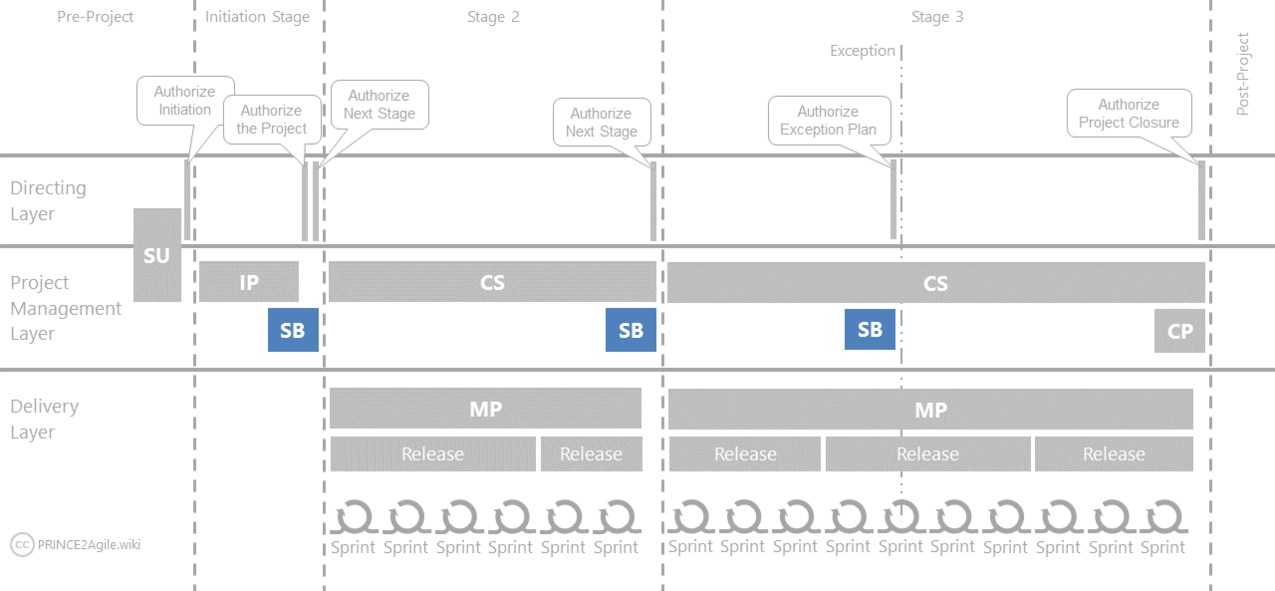 Adaptation Layers
Managing a Stage Boundary should be regarded as another opportunity for adaptation:
For example, if a change in the market makes a big difference in the project, there would be a large deviation in project targets because of the changes in business values, which in turn, causes an exception, and results in a high-level adaptation (change) decided by the Project Board.
See Also
External Links
Written by Nader K. Rad
This is (and will be) a work in progress: More details will be added in the future, depending on the feedback.
This wiki is developed and managed by an accredited trainer, independent of AXELOS. While aligned with their guidelines, it's not an official resource.