« Processes
Directing a Project
Directing a Project is mainly about ensuring the benefits and business value of the project. This is similar to the responsibility of a Product Owner in Scrum. So, care should be taken not to create conflicts here. The key is the normal PRINCE2 Manage by Exception principle: Keep the directing level focused only on the high-level aspects.
It's a good idea for the Project Board and especially the Executive to be good at Product Ownership.
There are different ways of scaling Scrum. In one method, there's a chief Product Owner working with a number of local Product Owners. The Executive would be similar to this kind of chief Product Owner; directing the local Product Owners who are working with the teams.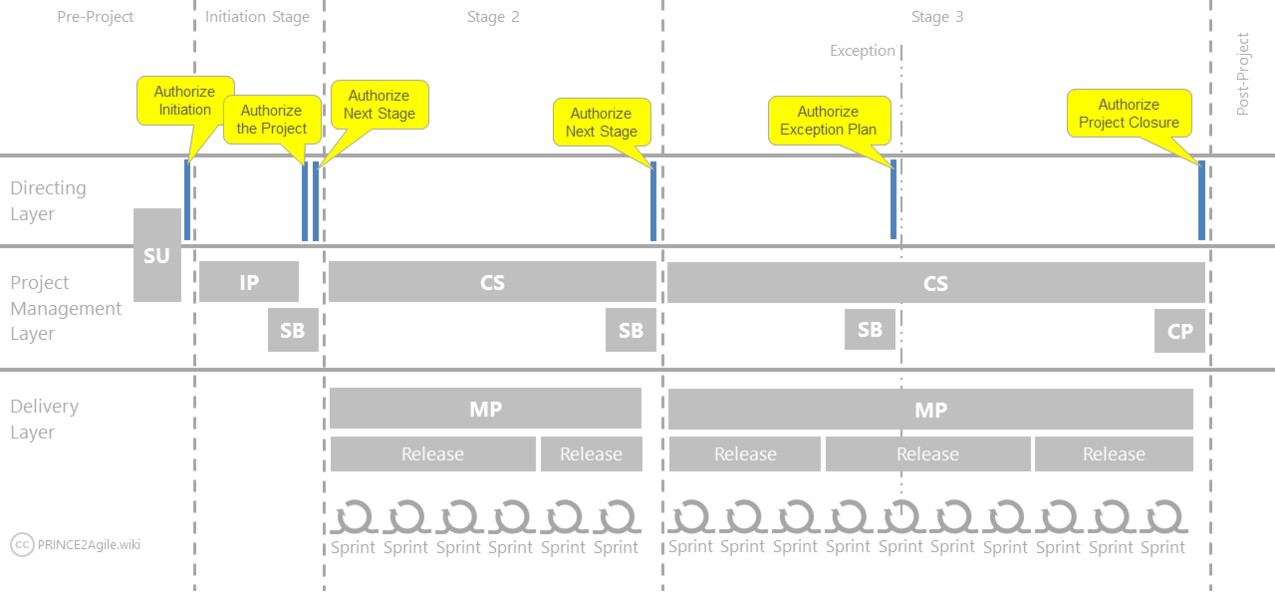 See Also
External Links
Written by Nader K. Rad
This is (and will be) a work in progress: More details will be added in the future, depending on the feedback.
This wiki is developed and managed by an accredited trainer, independent of AXELOS. While aligned with their guidelines, it's not an official resource.