« Processes
Controlling a Stage
It should be noted that PRINCE2 Agile stages, like PRINCE2 stages, are set based on the management perspective rather than the delivery perspective used in releases and increments. That's why stages are not considered the same as any of those concepts.
A PRINCE2 Agile stage contains one or more releases, and each release contains one or more iterations (Sprints in Scrum).

Based on this arrangement, the Controlling a Stage process won't have much differences with the original process.
Notable differences:
Each Work Package would describe multiple releases and iterations, and would be broken down and elaborated into release plans and iteration plans based on the Agile framework in use at the delivery level.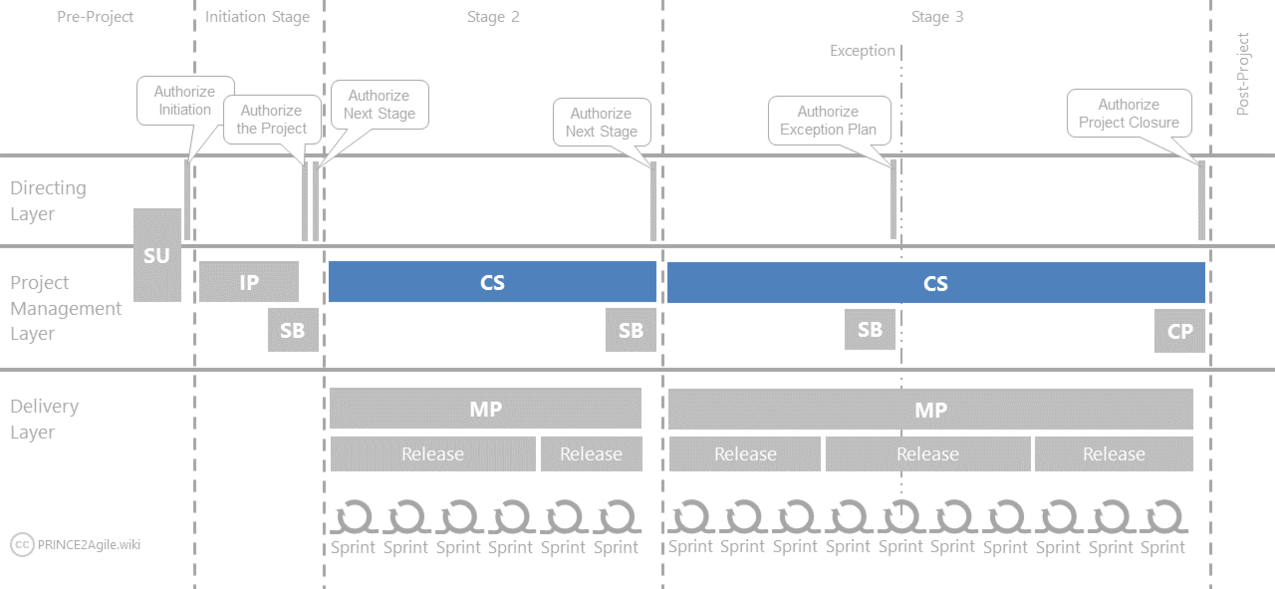 See Also
External Links
Written by Nader K. Rad
This is (and will be) a work in progress: More details will be added in the future, depending on the feedback.
This wiki is developed and managed by an accredited trainer, independent of AXELOS. While aligned with their guidelines, it's not an official resource.