« Processes
Closing a Project
Since there are usually Frequent Releases in Agile, the amount of work needed for Closing a Project would be less than a normal predictive project: the product had been put into operation (handed over) multiple times, many approvals have been received, many benefits have been realized and measured, etc.
Besides that, there's not much to say to add to the original Closing a Project process, either in a normal, or a premature state.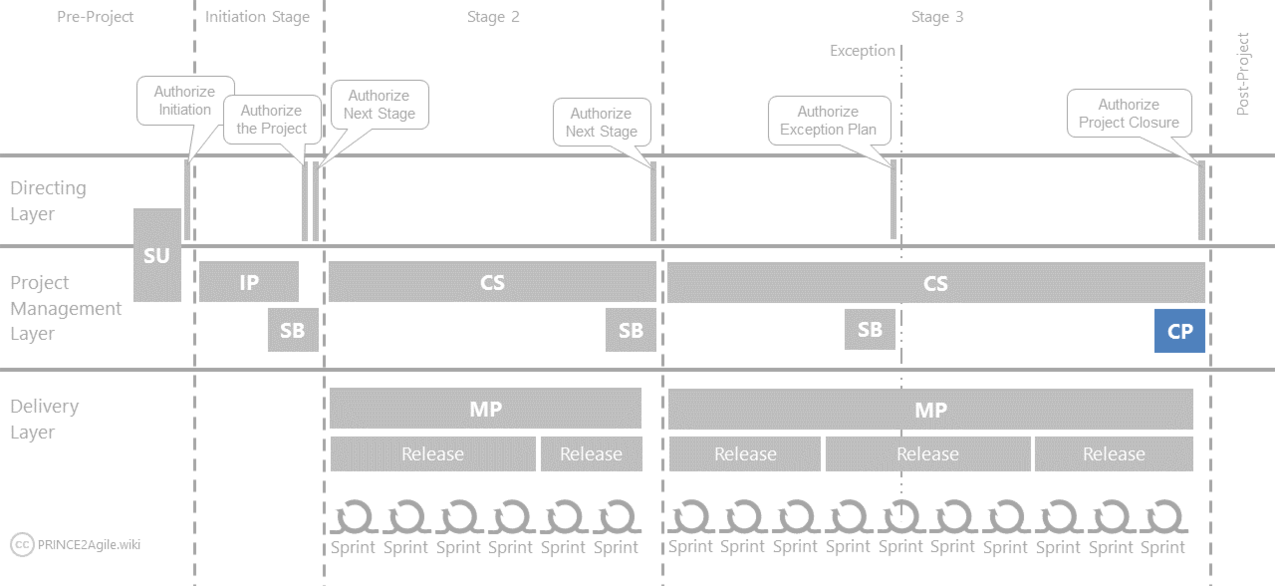 See Also
External Links
Written by Nader K. Rad
This is (and will be) a work in progress: More details will be added in the future, depending on the feedback.
This wiki is developed and managed by an accredited trainer, independent of AXELOS. While aligned with their guidelines, it's not an official resource.