« Management-products
Work Package
Work Package(s) define the releases and iterations (Sprints in Scrum) that are contained in the stage. The content of Work Packages will be broken down or transformed into the lower level plans such as release plans and iteration plans that can be in the form of backlogs.
The structure and use of a Work Package is the same as the original Work Packages in PRINCE2. A few things worth mentioning are:
Some generic information about the releases and iterations related to the Work Package should be defined there.
The scope is expected to be flexible, and therefore, a much higher tolerance is expected for it (we don't want to have exceptions raised because of deviations in scope; they are just normal).
Checkpoint Reports are probably low-tech, informal, and pull-based, and this should be explained in the Work Package.
This is also a guide from the table 10.1 of the original PRINCE2 manual (2009): The scope of a plan is defined by the set of products to be delivered. Scope tolerance (if used) should be in the form of a note on or reference to the product breakdown structure for the plan. Scope tolerance at the stage or Work Package level is of particular use if applying a time-bound iterative development method such as Agile.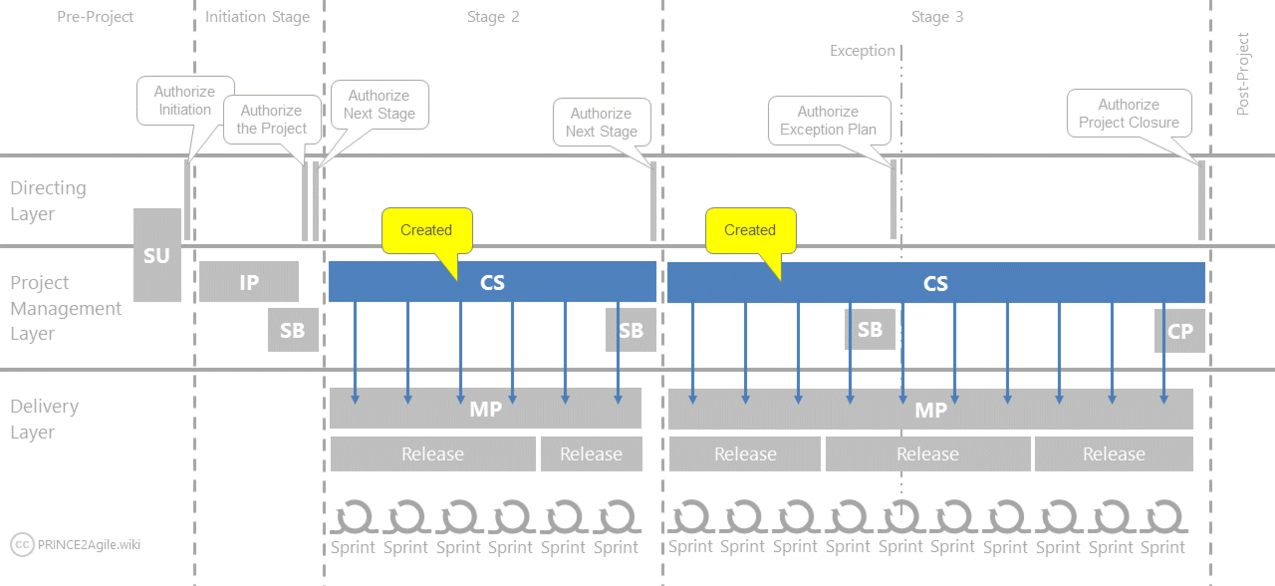 See Also
External Links
Written by Nader K. Rad
This is (and will be) a work in progress: More details will be added in the future, depending on the feedback.
This wiki is developed and managed by an accredited trainer, independent of AXELOS. While aligned with their guidelines, it's not an official resource.