« Management-products
Project Brief
The following should be considered for the Project Brief in Agile environments:
The project definition should be more outcome-oriented rather than output-oriented, since the output (product) will evolve throughout the project.
The project approach should explain how Agility will be implemented in the project and what kind of Agile delivery method will be used.
The role descriptions should explain the Agile roles and responsibilities involved in the delivery level.
The suitability of Agile for the project should be assessed during the pre-project period, through the Starting up a Project Process, using The Agilometer. The results will be captured in the Project Brief, and later one, elaborated and moved to the Project Initiation Documentation in the Initiating a Project Process.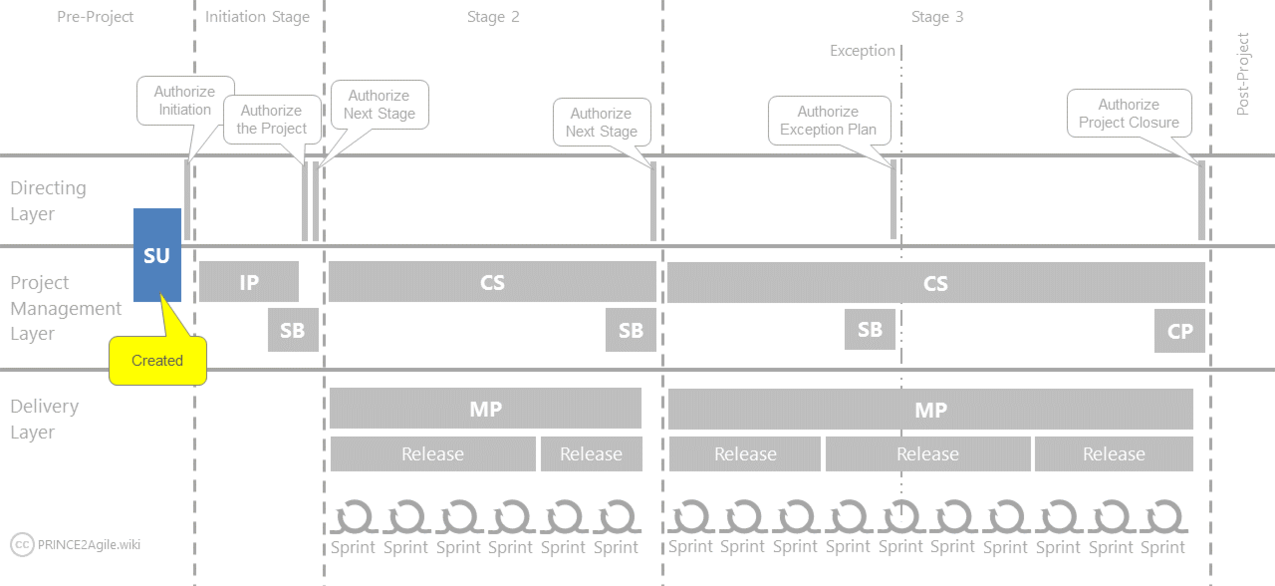 See Also
External Links
Written by Nader K. Rad
This is (and will be) a work in progress: More details will be added in the future, depending on the feedback.
This wiki is developed and managed by an accredited trainer, independent of AXELOS. While aligned with their guidelines, it's not an official resource.