« Extra-concepts
Review Meetings
There's usually a review meeting at the end of each iteration, where the customer and the supplier get together to inspect the output and adapt. A separate release review can exist at the end of each release when there are multiple iterations inside each release. However, since a release is not more than the sum of a few iterations, the last iteration review practically works as a release review.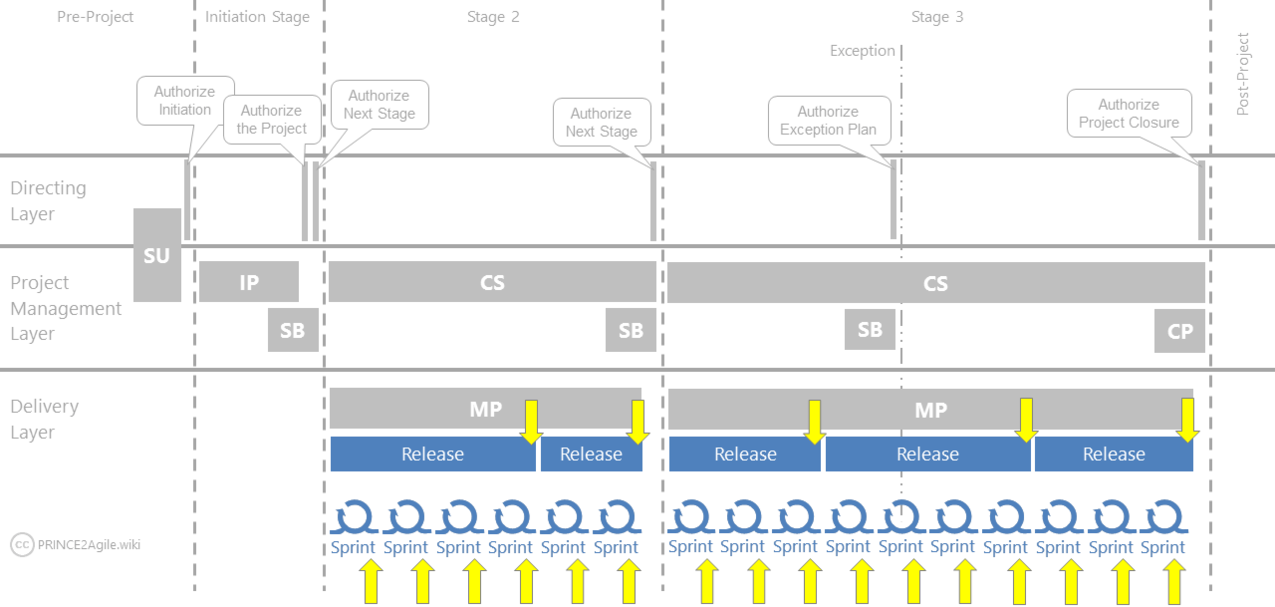 The output of review meetings can be used for creating the End Stage Report, as well as analyzing the stage Progress, and creating the Highlight Report. It can also raise issues and identify risks.
See Also
Written by Nader K. Rad
This is (and will be) a work in progress: More details will be added in the future, depending on the feedback.
This wiki is developed and managed by an accredited trainer, independent of AXELOS. While aligned with their guidelines, it's not an official resource.